Looking for Funnel Scripts $297 offers? You've probably found a whole trail of Clickfunnels affiliates promoting Funnel Scripts for just $297 rather than the $797 lifetime fee.
Unfortunately this offer no longer applies. And many promoters have been slow to update their content to reflect this.
But don't despair. Funnel Scripts is pretty outdated now as a copywriting system that requires filling in a long form.
Today there are a range of Funnel Scripts alternatives that offer much better value than Funnel Scripts $297.
One of them is Closer's Copy.
While most copywriting software is little more than a formulaic form, Closers Copy is a full text editor resembling Google docs that encompasses sales copy training, proven templates, AI-based spam analysis (which reduces the chance of your emails going into spam) and emotional analysis that helps you hit just the right tone for your audience.
Closers Copy offers a generous 30-day money back guarantee, as well as a monthly plan that means you can cancel anytime.
Plus, there are a variety of ways you can save money on Closers Copy with a generous discount on annual plans and a limited lifetime offer that resembles the kind of one-off launch sales you see on Appsumo.
Closers Copy is new and bold. There's nothing quite like it on the market today and I think over time it's perfectly reasonable that the lifetime offer could disappear very soon and the monthly price go up on new subscriptions. Just like the Funnel Scripts $297 offer. They are adding new templates all the time – so it's just going to get bigger and bigger.
Overall Closers Copy is very promising as it reinvents the tired old idea of filling in a great long form to produce a piece of robotic copy.
Instead you enter just a few items and can then scroll through hundreds of predesigned emails and scripts to find the combination that suits you best and change the highlighted sections to suit your business.
In my test I was seeing how Closers Copy could help my SEO agency, which presented some interesting combinations with templates designed for fat loss…
But most of these templates use very widely applicable formulas. What is your audience struggling with? What can you do to help them? Why should they trust you?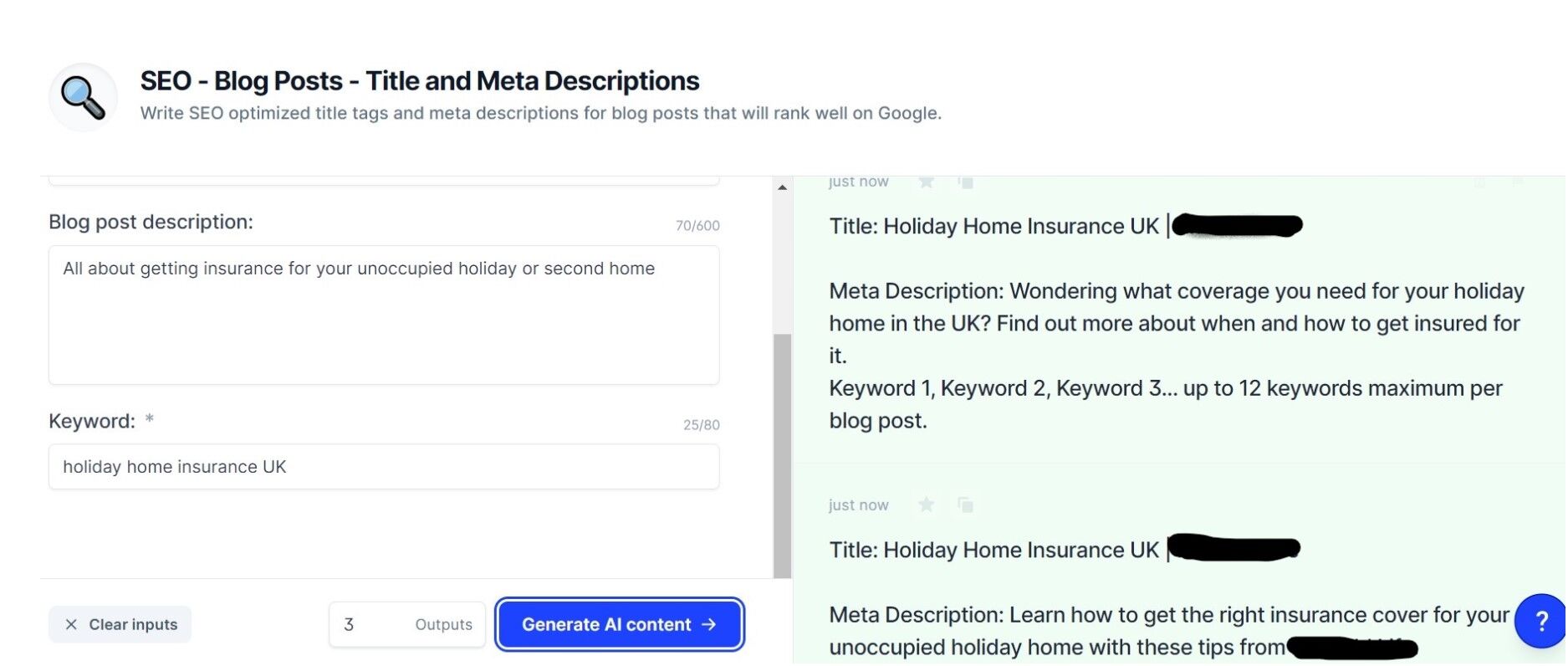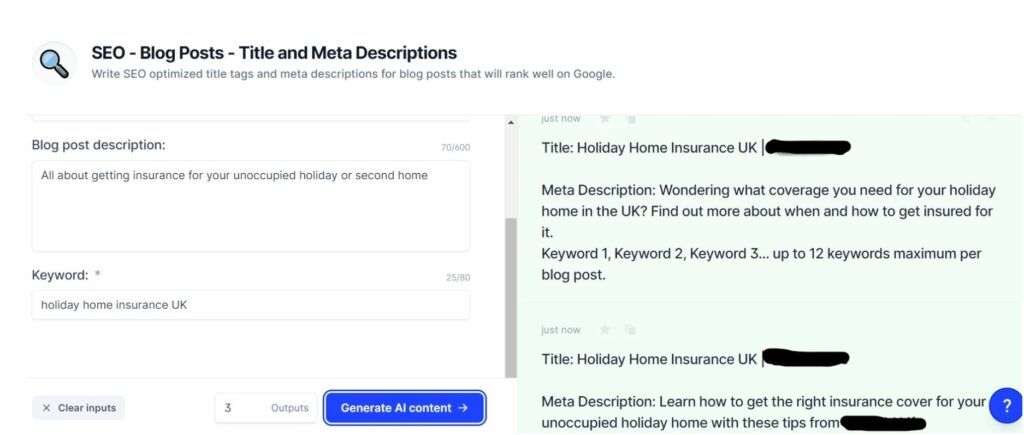 Conversion.AI has been causing a big buzz in the digital marketing community. It is a true AI copywriting assistant with a vast array of templates from SEO meta tags to Youtube video outlines, blog post intros and Amazon product descriptions.
The AI is very powerful and works side by side with your requirements which you place in a side bar. The number of requirements does make it a little slow to set up compared to alternatives like Closers Copy and Rytr but you then get a large number of variations generated. The default is three but you can generate more or request a much larger batch. That means when the AI does come across poorly you have plenty of better alternatives right away.
Perhaps the msot exciting part of Conversion.AI is it's long-form blog post templates. These are quite unique in AI copywriters which can normally only assist with small snippets.
Most importantly, Conversion.AI integrates directly with Surfer SEO so you can import Surfer's recommendations for a given keyword. That means not only do you craft the perfect persuasive sales copy, but you also power that up with market-leading on-page SEO. That means not only is your copy more likely to convert, but you'll get more free organic traffic to your post.
The downside of Conversion.A.I is the price. If your business spans ecommerce, Youtube, SEO and email then you should get good value for it. But if you're earlier in your journey you will probably only need 20% of the functionality.
Rytr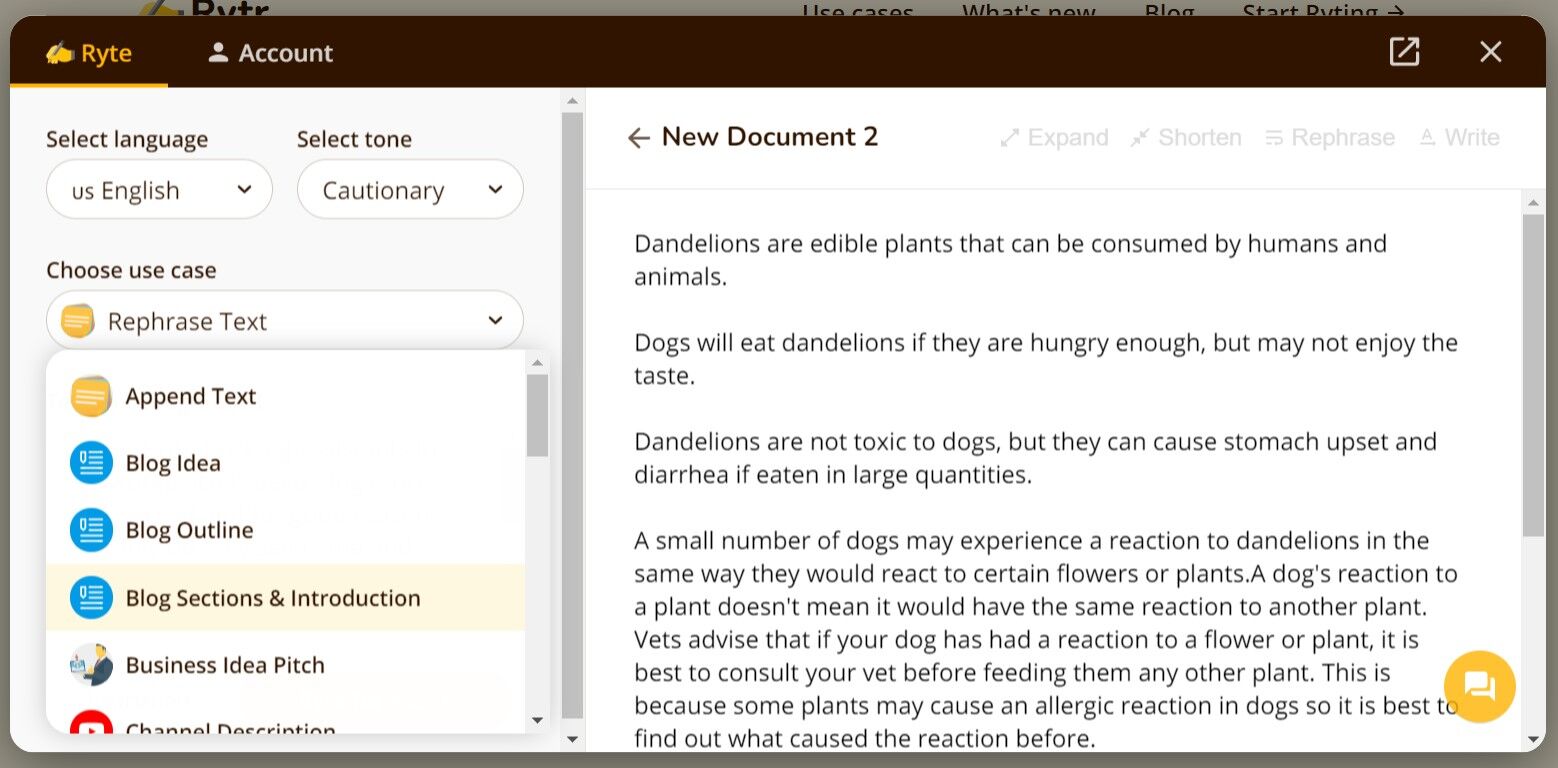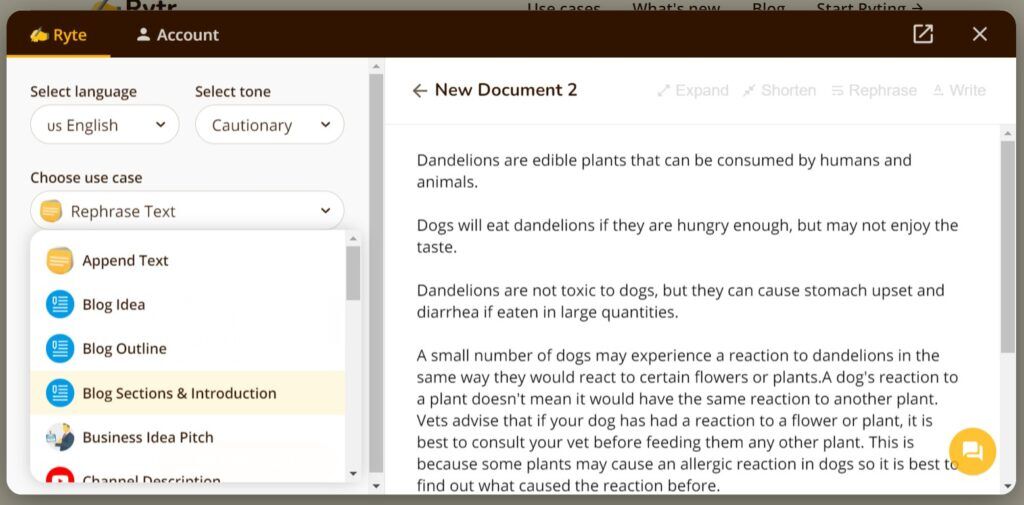 Rytr is a very friendly and lightweight alternative to Conversion.AI. Rather than a huge library of templates, Rytr feel like a one page app.
When you open a document you have a simple panel offering you a variety of templates – including simply expanding or rewriting a section of text – and a tone dropdown which lets you select from a wide variety of moods. You only get one generation but you are able to regenerate that – or just a section of it – as much as you like.
What's more is Rytr has a great free plan and if you end up going over your credits, the paid plans start from just $15 a month. Frankly, if the AI were half as good as Rytr's is I would still regard this as excellent value just for knocking out occasional Youtube descriptions, SEO meta tags and email follow ups.